Did You Hear About Our Podcast?
You've landed in just the right place! Welcome to our exciting corner of the digital world, where art, self-expression, and knowledge intersect in the most vibrant way. Our podcast, The Ink Post, is an immersive journey into the captivating universe of tattoos, permanent makeup, and body art. Hosted by experienced tattoo artist Shay Alsaid and her artistically versatile sister, Sema, this podcast delves into industry insights, shares riveting stories, and explores the dynamic trends of this timeless art form on a weekly basis. Be sure to join us every week for a fresh dose of inspiration and an up-close look at the fascinating world of body art!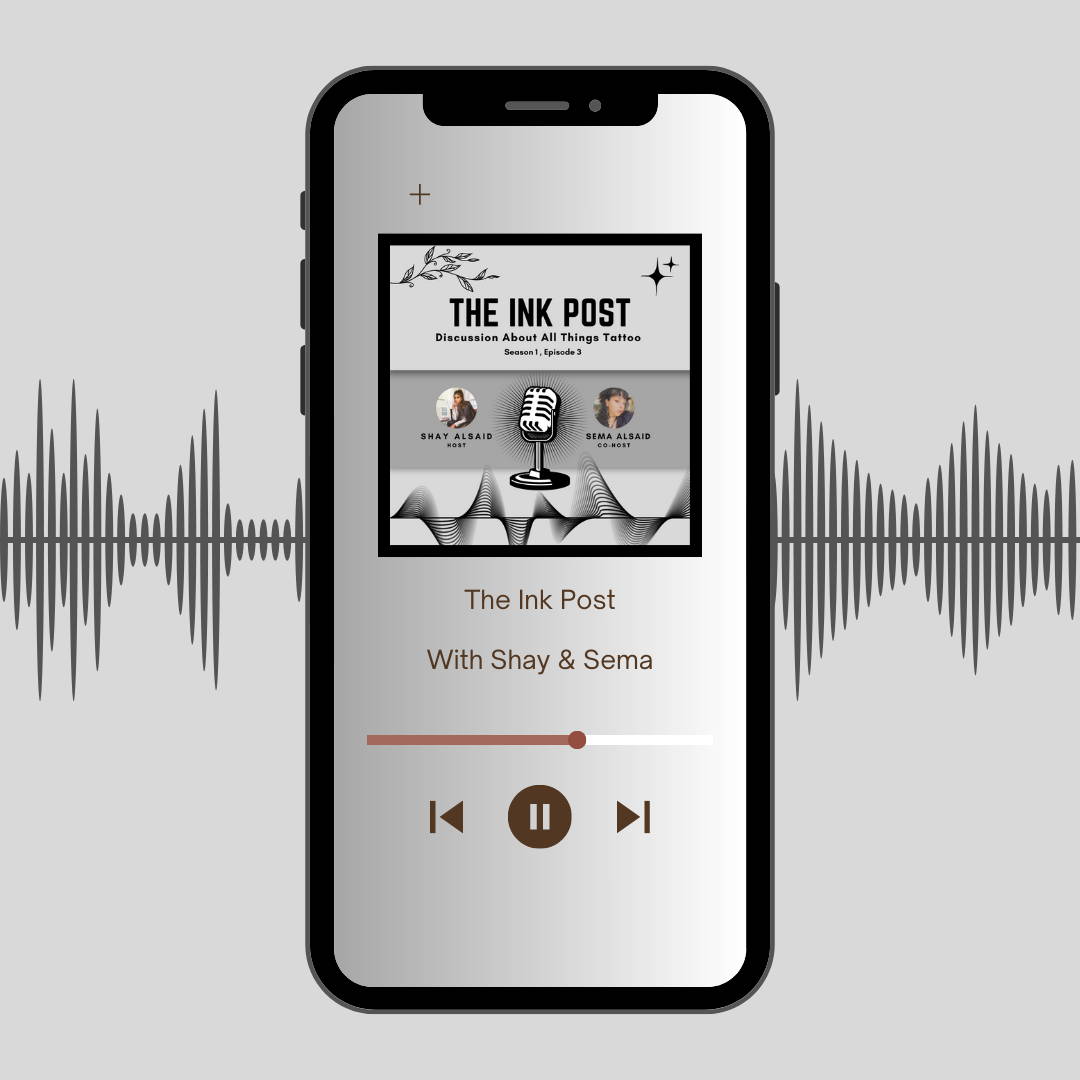 Guided by Shay Alsaid, a seasoned tattoo artist with a decade of experience, and her sister Sema Alsaid, an expert in managing backend operations, The Ink Post offers invaluable insights into the industry's inner workings. Shay brings her rich practical knowledge to the forefront, providing listeners with first-hand advice, while Sema bridges the gap between artistic creation and smooth operation, demystifying the business side of the art world.
Furthermore, The Ink Post not only covers the realm of tattoos but also dives deep into the field of permanent makeup. Listeners can look forward to intriguing discussions, artist interviews, cultural examinations, safety tips, and much more. We also explore common questions and misconceptions, making the podcast a comprehensive guide for both tattoo enthusiasts and the simply curious.
Alongside shedding light on the technical and practical aspects of body art, The Ink Post serves as a platform to celebrate the creativity and artistic diversity within the tattoo community. Through our episodes, we hope to inspire listeners and aspiring artists, encouraging them to embrace their individuality and explore their potential.