Personalized Roadmap to Jumpstart Your Tattooing or PMU Journey
Building Your Tattooing Career Blueprint: A Guide to Personalized Success

Shay Alsaid at 2023 PMU Summit. Los Angles. AAM Tiny tattoo segment  
---
Taking the first step is hard on your own, trust me I've been there, we all have. Searching for help and a community to support your new career journey is the best thing you can do to keep you going. It can all be confusing at first, from figuring out which tools to buy and which skills to learn, it can be alot to figure out. Don't worry, save this blog post, take the career quiz, and by the end of it, I'm 100% sure you will have much more clarity on where to begin.
Taking the correct first step in any life venture always starts with honesty and love towards ourselves. How can we be sure if tattooing or PMU will bring us joy? I'm a big believer in the "Test then build" method which means try it out and then based on your findings, build on the idea. but, how can you test if this career is the right one for you?
A few ways to find out is to either shadow someone you look up to once a week and offer to come in for free just to clean and help out and see if you enjoy the enviorment. Another way is just to get started, practice a ton and see if you like it.
After you figure out if this career is the right skill for you, you have to know how you can comply with your states health department which we will guide you on in this roadmap. After you take care of that portion, pick a class and start slow and small. We will help you with here with picking which class and give you feedback on your practice until you level up and then repeat this process with the next skill!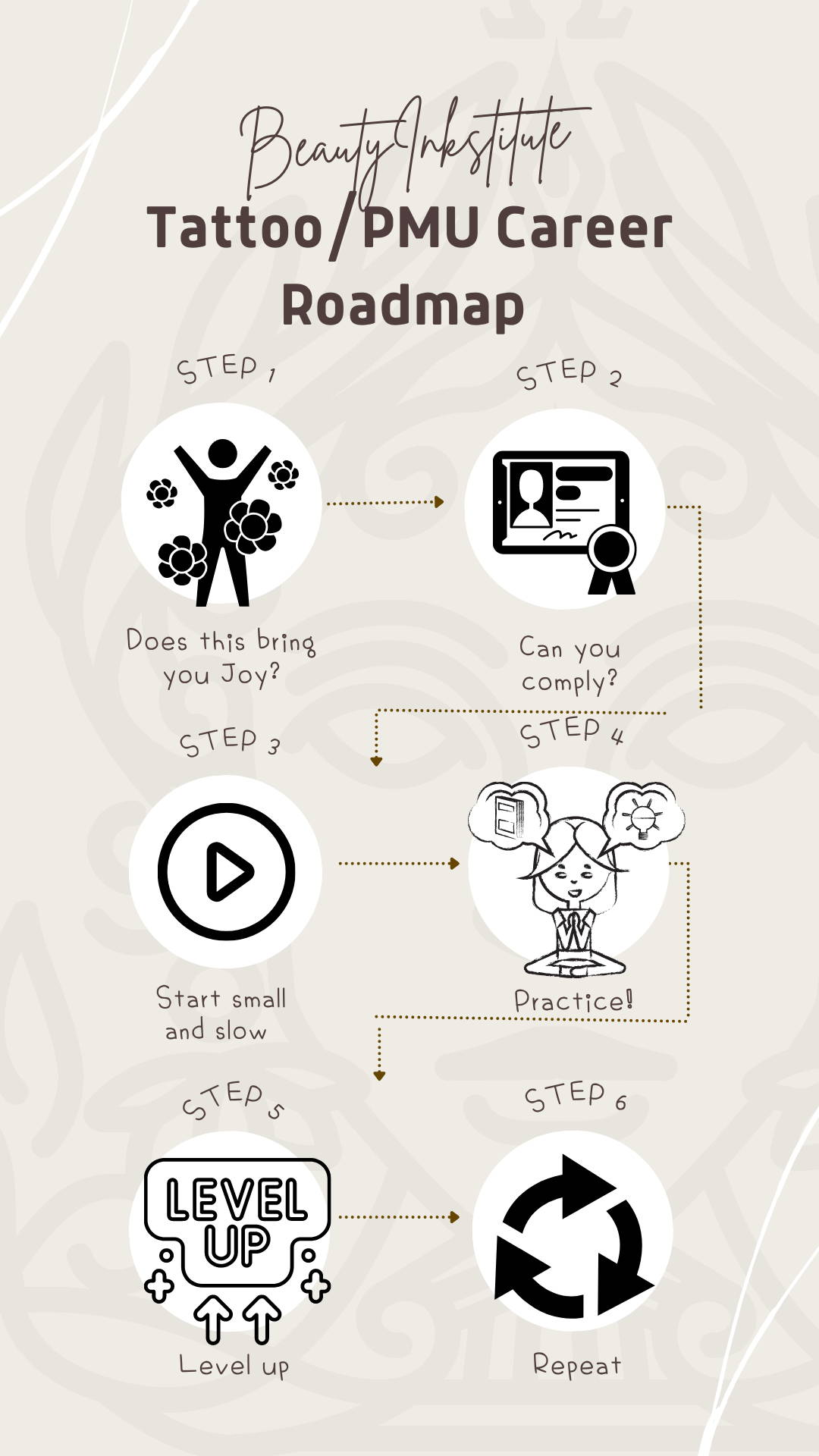 ---
What did your result recommend?
Choose a starter course to begin your journey

---
Let's address the elephant in the room: State Regulations
The most common question we get is how can I comply? Will your getting a certificate from the BeautyINKstitute or any online or in person school give me the legal right to operate as a tattoo/PMU artist?
The answer is no, BUT...
Here's the the thing, the only person who can legally tell a tattoo artist, a nurse, a resturant, a hair salon or any service provider is your specific county's health department. In the United states, where 80% of our students are located, the body art department in every county is the legal department in charge of regulating tattoo and PMU shops and they are the only entity who can issue a legal license allowing you to work.
That being said, each state is different, the only way to customize the answer and tailor it to you is to follow the following research steps shown below
---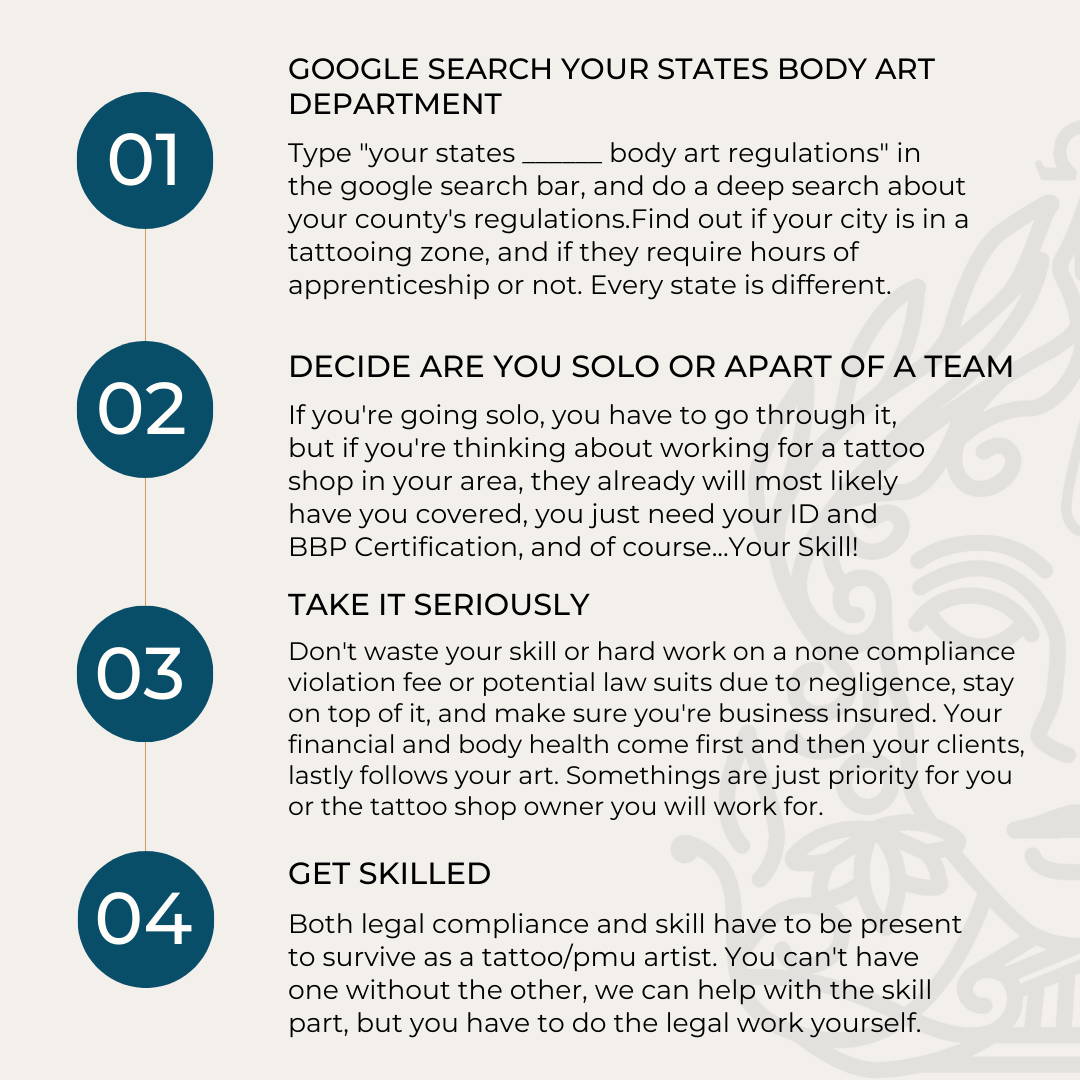 Everything we didn't mention yet...
We talked about PMU/tattooing regulations, but what about brows and henna/tinting? Are they also regulated by the same authorities? What kind of licenses do we need for beauty services? Here's the thing: typically, the two industries don't mix, but if you think about it, a PMU artist doing brows is also a brow artist. This means a person who is an expert in all things brow, whether it's mapping, shaping, waxing, or dying. To the client, this brow person is the one with all the tools and knowledge to choose the best service for them. They don't care how you're running your business; they want the perfect solution, which is why they came to you. So, that being said, there is a space for glam tattooers, like Shay Alsaid, for example, the founder of the Beauty INKstitute, and other artists who love both the beauty world and the PMU/tattoo world. How do we fit into that space? Let's talk about it!
How can I offer waxing/tinting services?

Who regulates these services?

Can I start classes before I am licensed?

What services can I practice at home?

How can I offer both beauty and tattooing services?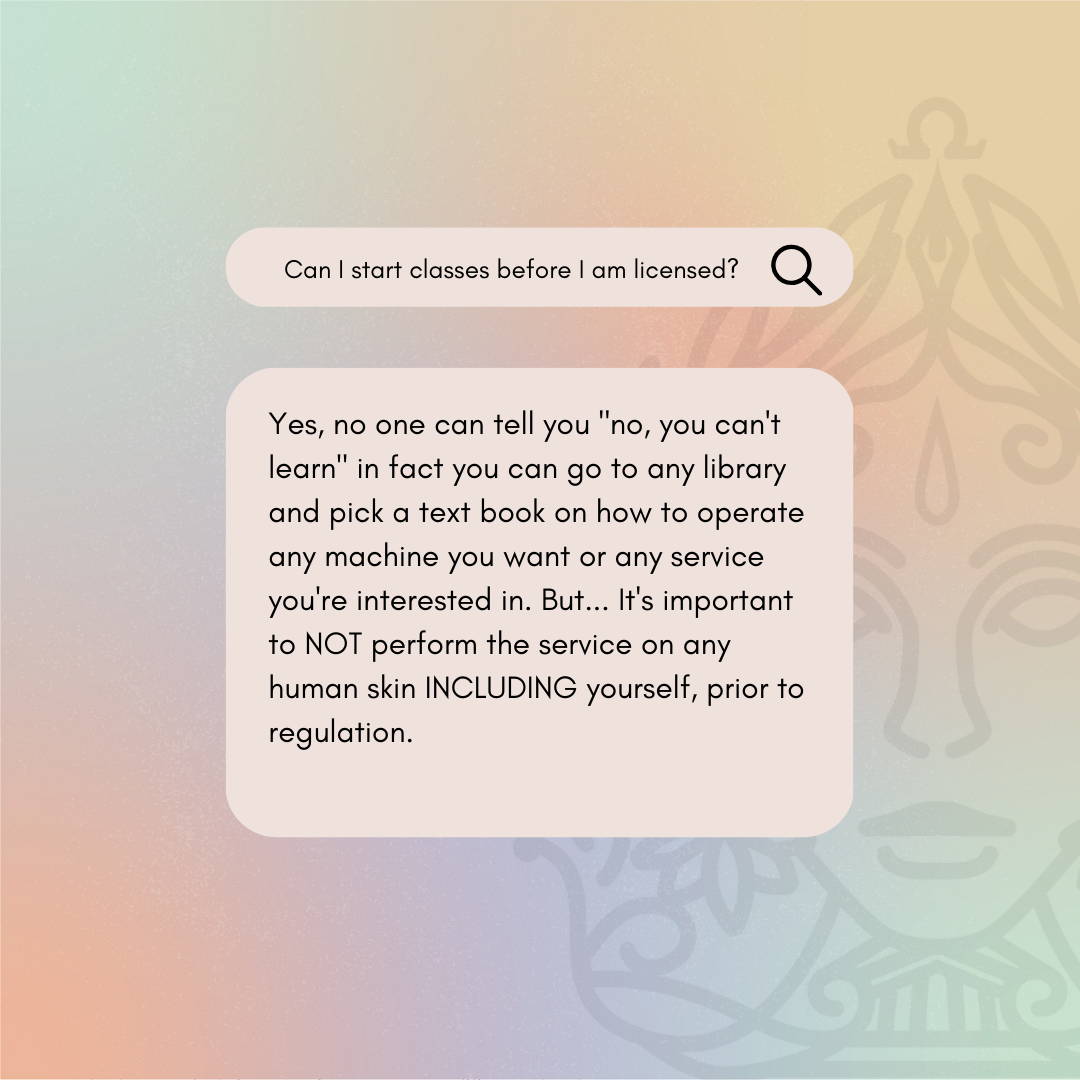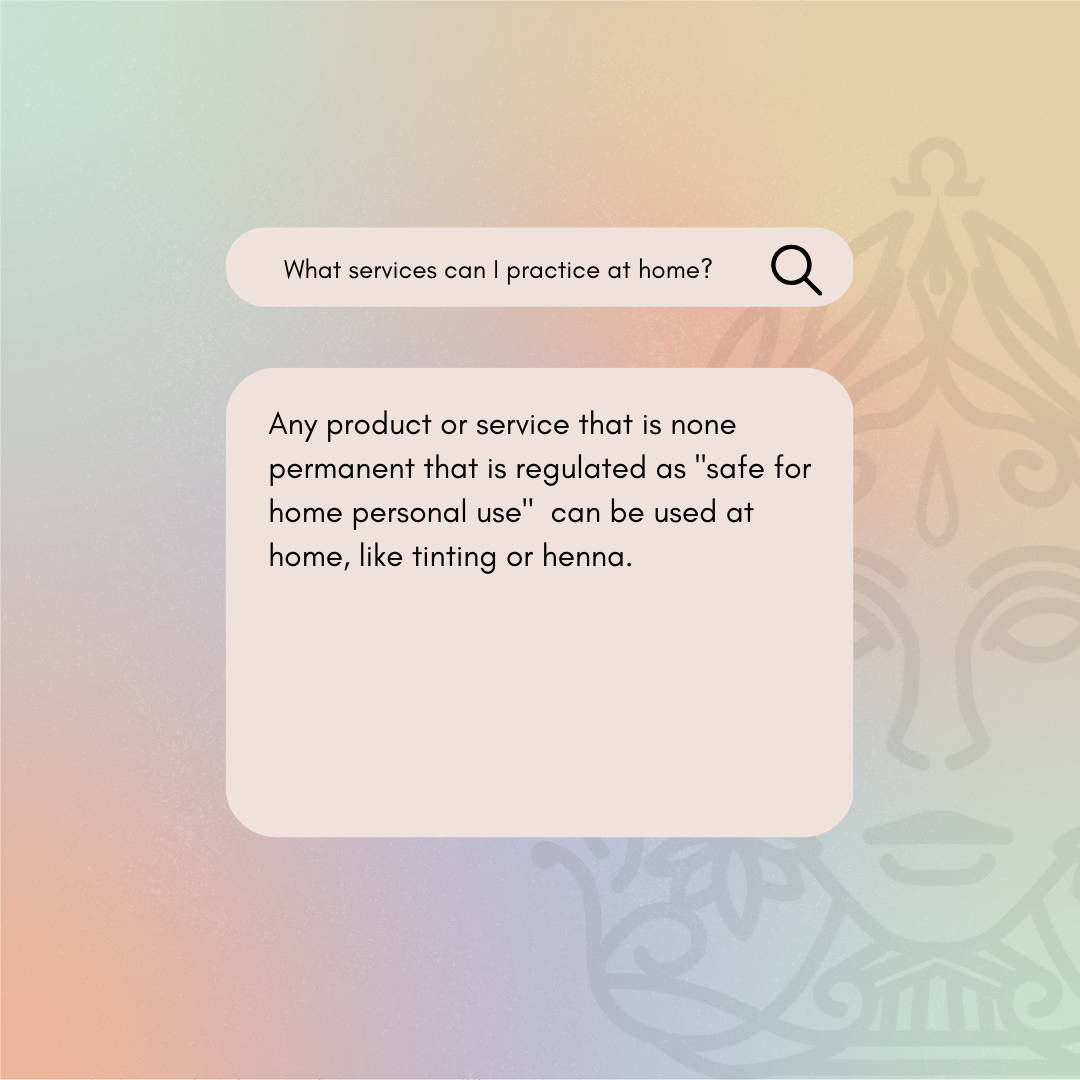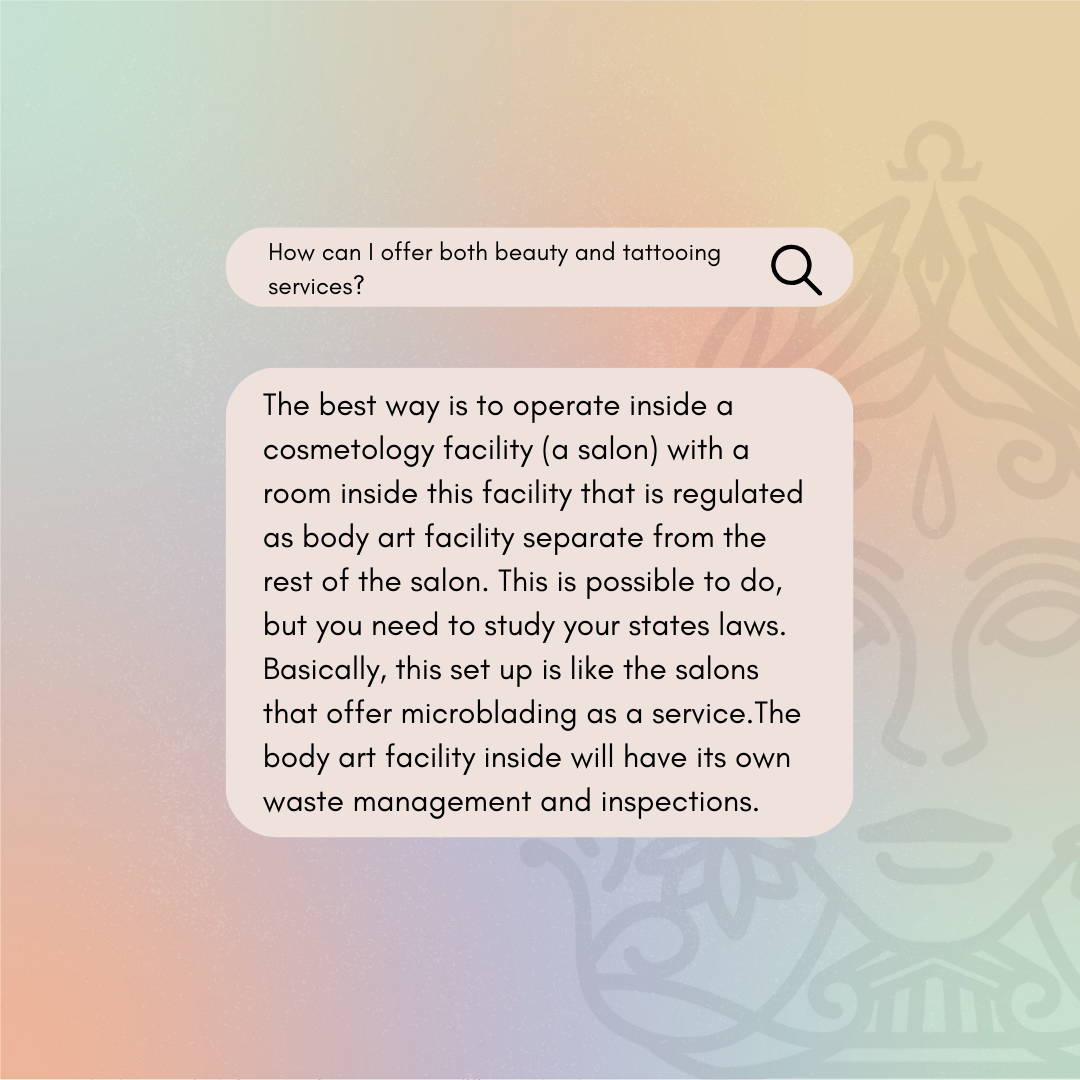 ---
The best time to plant a tree was thirty years ago, the second best time is now.
-Chinese Proverb
You made it to the end of this guide! Hopefully, it was helpful, and it gave you some clarity and information that you were searching for to help you get started. Be sure to save this page somewhere in your notes on your device, and if you have any questions, just email us or click "Chat Now" to ask us any questions you're still wondering about. If you've gotten this far and you're ready to take the next step, welcome aboard!
Discover our selection of complimentary courses